Should I contact a Lawyer for a Dog Bite?
Regardless of your location, dog attacks leading to emotional trauma or physical trauma via dog bites are a real concern for many people. In most "dog bite case" the dog owners will usually be held liable for any damages to the other party. This means that in New Hampshire, they need to pay for your medical bills associated with the act.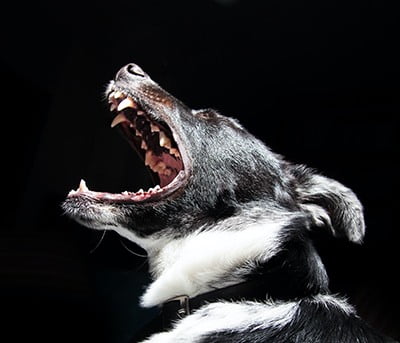 A dog owner is held responsible (sometimes called strictly liable) for injuries caused by their dog, but it is their homeowner's insurance policy that will actually pay for your medical costs or emergency room visit.
Not all dog case will have severe injuries or lead to large damages. Larger damages will typically happen if there is:
Visible scarring or disfigurement that impairs normal body functions
Permanent disabilities
Bites that require emergency medical attention
Bites that require therapy
If you have been bitten or attacked by a dog in New Hampshire, The Law Offices of Justin Caramagno can help with your personal injury claim.
Please contact us at: (603) 842-0849 or by filling out the form.